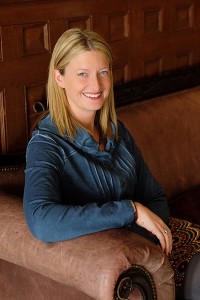 Kim Bremmer, a nationally recognized motivational agriculture speaker, shares her true passion of speaking up for agriculture with everyday consumers. She is a vocal champion of agriculture everywhere she travels, from the grocery store to the airport.
Kim grew up as a farm girl and is a mother of two, graduate of UW-Madison and was a dairy nutritionist for 15 years. "As a dairy consultant, I had the great opportunity to work with farms of all types and sizes and can share experiences and perspective on modern agriculture from the people who are actually doing it."
Kim founded Ag Inspirations with a mission to inspire farmers to tell their stories, connect people to where their food comes from, and represent the great success of American agriculture. She is the Wisconsin State Coordinator for Common Ground, a national movement of farm women who share information about farming and the food we grow, a regular contributor on Rural Route radio, and the President of Wisconsin Women for Agriculture – an affiliate of American Agri-Women, the nation's largest coalition of farm, ranch and agri-business women. Kim is also an Academy Member of the National Speaker's Association and serves on the Executive Advisory Council for the American Dairy Coalition.
Kim specializes in connecting with everyday consumers while helping you customize your farm message and farm brand. She is available to help you with the planning and training for everything from farm tours to social media to radio and television interviews.  Transparency and authenticity at the farm level are more important than ever to consumers. Kim will inspire you to feel confident in answering consumer questions, telling your story and sharing your enthusiasm.